On the Occasion of the Feast of Christ the King
Before an angel host veiled
On donkey-babe, whilst sword He doth wield
That sparks with ancient flame:
As crowds "Hosanna" exalts His Name.
In form of thorns from men bestial
That with spittle praise Him.
Whilst angels hymn His beauty doth limn.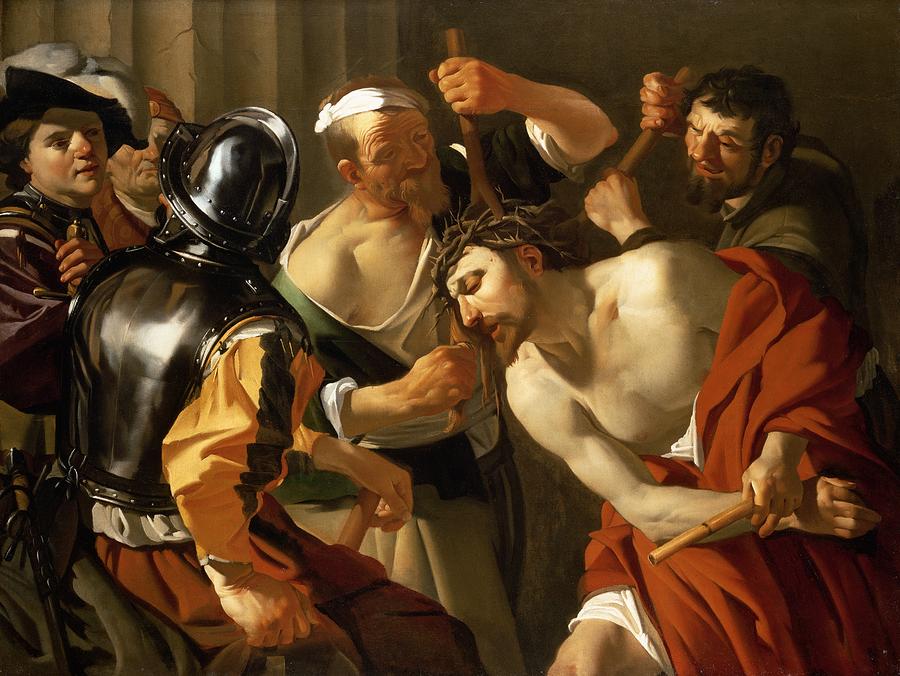 In heaven is loving deed;
Yet bellow He's mocked with robe and reed
As sceptre by earth's pride;
But this shame can't true majesty hide.
Celest'al Caesar enthroned
On cedar royal bearing scroll;
Flesh held fast by nails but love binds soul,
Whilst first law He decrees:
"To love like me" then give way His knees.
Divine David doth playeth,
From harp 'twas pierced by spear thrust
Which plucked His strings; s'that peace did erupt
As blue-red ink in spill,
Of Psalmists purple tune for the quill.
"Come drink with thy feather mouth:
Taste-sign treaty new; 'twill last
In Sacrament of feast and not fast."
In dream spake He whilst 'sleep
On throne which He sat from love so deep.
And when from sleep wakes He twice;
The peasant elect He'll take,
So into a noble He shall make:
Who'll with Him rule over
Earth and Heavens new, as loved brother.