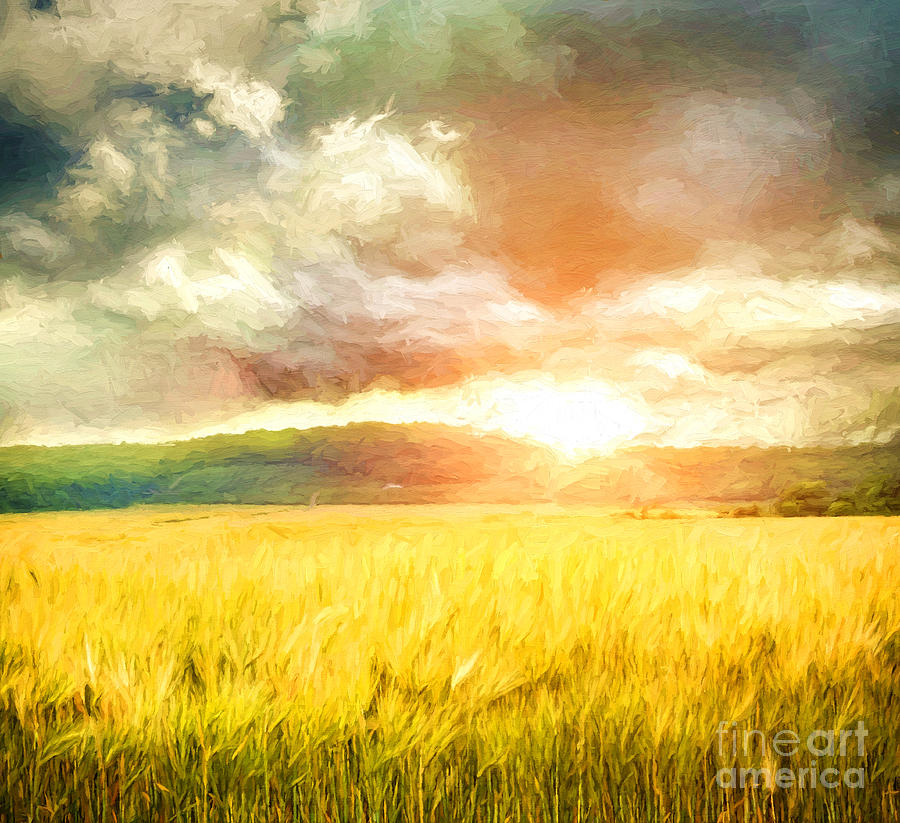 Fields are ablaze with green grazing blades,
With flowers floating on land-sea's surface;
Whilst swarms of sheep frolic and feast on waves,
Each and all contenting Creator by fulfilling purpose.
Meanwhile squeezed cloud-clusters do drip wine,
Forming pools in pores of meek Mother Earth;
Whose lofty leaking hills nourish babes nine,
S'that as dancing drunkards, delight She who gave them birth.
All the while scarlet valley with voice sublime does sing:
"O Maker, my Maker, come create my face fair."
To which laudatious light'nings of kissing King
Swiftly and sweetly reply, as stroking Queen's stawb'ry hair.
23/02/2015